Senior Citizens Center
On May 13th, 1969, a step forward was taken for the benefit of the older citizens of Rutland. It is known that only too often that when we reach those so-called "Golden Years" they are not golden at all, but for some only a time of waiting until the grim reaper calls. A time of loneliness and despair. On the date mentioned above these elder citizens of Rutland did something to lessen this burden for on that date the Rutland Senior Citizens Club was organized with G.E. Pearson as the President and Mrs. Earl Marcuson as Secretary and Treasurer. An application was made and money received from government funds and administered by the Lutheran Welfare for the purchase of a building and other necessities.
Valley Senior Services, a branch of Fargo Senior Services, is a non-profit organization that serves seniors in Ransom and Sargent Counties. Their services include: Home delivered meals, frozen meals, community dining, transportation, Senior Centers, outreach assistance and Medicare Part D assistance. A monthly publication, The Silver Quill, details current and upcoming events of interest to the senior community. The office can be reached at 1-877-857-3743.
Meals are served Monday through Thursday at the Rutland Senior Center at a low cost for age 60 and over. Due to COVID restrictions, meals are prepared to go on Monday and Wednesday. Please call for further information. 701-724-4074
The Rutland Senior Citizens Club meets the second Tuesday of each month at 1:00 p.m.
Images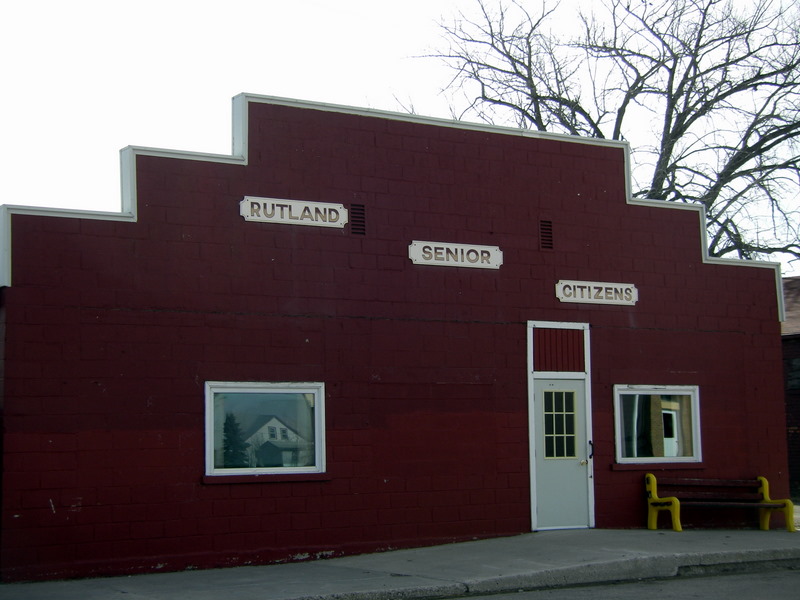 Senior Citizens Center
Contact Info
Rutland Senior Center
109 First Street
Rutland, ND 58067
(701) 724-4074